Hygenx Universal Cleaner - Spray Bottle (8 Oz.)
Availability:
In Stock

HygenX™ Universal Cleaner 8 oz. Refillable Spray Bottle
HamiltonBuhl's HygenX™ Universal Cleaner is the ultimate, multi-purpose cleaning solution, ideal for all digital screens, grimy cell phones, monitors full of fingerprints, cameras, eyeglasses and more! Free of any harsh chemicals or fumes, the HygenX™ Universal Cleaner is the safer choice for you, your students, your office, your home and the environment. This alcohol-free, ammonia-free, non-toxic and non-flammable proprietary formula ensures everything you clean is left safe to handle, scratch-free, streak-free and sparkling in seconds!
Use it over and over, with complete confidence, on any of your sensitive electronic devices, equipment or personal items. HygenX™ Universal Cleaner Is Ideal for:
All digital screens – Plasma, LCD, 3D, HD
Flat Screen TVs and Monitors
Laptops, computers and tablets
Mobile devices, smartphones and other personal electronics
Camcorders, camera lenses and digital picture frames
Jewelry, diamonds, watches and eyeglasses
Auto and aircraft instrument panels
And much, much more!
Get the Travel-Size Spray Bottle of Universal Cleaner and the One Gallon Refill Bottle so you're always ready to go!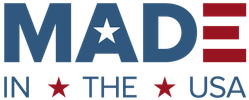 Specifications
One 8 fl. oz. Refillable Spray Bottle
Proprietary formula free of harsh chemicals or fumes
Chemical FREE
Alcohol FREE
Ammonia FREE
NON Toxic
Non Flammabl
Made in USA
Prop 65 Compliant
Product
Shipping
Master Pack
Weight (lbs)
1
1
16 Qty: 24
Dimensions (in)
1.5x1.5x8
7x5x8
12.375x11.375x9
Warranty
None
Specification Sheets
Product
Shipping
Master Pack
Weight
lbs.
lbs.
lbs. QTY:
Dimensions
19.8x32x2.5
26x38x8
25.32x7.6x38
Warranty
1 Year
Product
Shipping
Master Pack
Weight
1 lb.

1 lb.
16 lbs.; Qty: 24
Dimensions
8x1.5x1.5

8x7x5
12.38x11.38x9
Warranty
N/A